About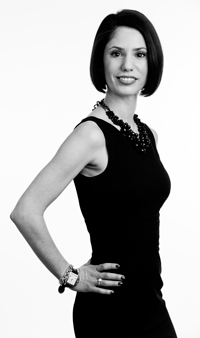 Norma Alvarez-Martin began her adventure in the hospitality industry in 2002 where she worked at different country clubs throughout NJ. She is a graduate from Ramapo College with a degree in Marketing & Communications. In 2003 she worked in Public Relations for a large cosmetic conglomerate and three years later made her way into a corporate event planner position for the largest independent insurance company in NJ. In 2012, Norma became an Event Coordinator for one of the most prestigious law firms in New York City. Norma's degrees coupled with her experiences have been critical to her growth into her mission as the owner and president of Always & Forever Events, LLC.
In the last 10 years Norma has made contacts with venues and hotels across the country. She has established relationships with the top chefs, florists, photographers, musicians and designers in the Greater NJ/NYC area. Norma has planned hundreds of corporate and social events; from intimate get-togethers to parties with 700 or more attendees.
Norma's expertise for execution will take your event to a level you never thought possible. She puts herself in your shoes and performs as though your event is her event. Once you hire her, you have constant contact and personal attention like no other event planner can offer. The best part about Always & Forever Events, LLC is you are always dealing with the boss, no matter the size or price of your event. Your guests will be part of a life changing event they will remember Always & Forever!