Floriography

Angela Osorio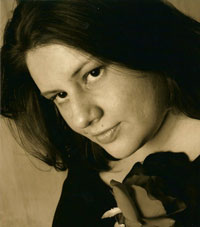 Floriography Designs carry on with this tradition creating beautiful floral arrangements with a yet contemporary flavor. Floriography is a Fine Floral & Event Design Studio dedicated to provide the highest quality of Fresh Floral arrangements and innovative Event Design services. Transforming your vision into unique, elegant in a memorable experience.
Angela Osorio provides personalized consultation and tailored flower designs according to your particular Style.
Her passion for floral design, experience, affordability, and outstanding customer service will ensure every special occasion will be memorable. Angela Osorio is an Artist that blends Fine Arts with the legendary artistry of Floral
Design giving life to exquisite floral creations.
Angela Osorio began as an Artist and Interior Designer after graduating from Fairleigh Dickinson University New Jersey.
Angela passion for flowers and Nature takes pride in designing specifically for every event personalizing the colors, thematic, and flowers to make a unique décor for every event. She provides a higher level of floral design to provide a unique experience, excellent service, creativity, and fine arts.
Floriography Designs has been serving prestigious and landmark Golf Clubs and hotels such as the Morris County Golf Club, The Madison Hotel, Olde Mill Inn, and Crystal Springs Perona Farms; providing fine floral designs for numerous events, weddings, and private gatherings.
Her Passion for Art and Flowers translate your special occasion into a work of art.